The easiest way to test out all four of our camel milk skincare products. Try them all in this trial size sample pack.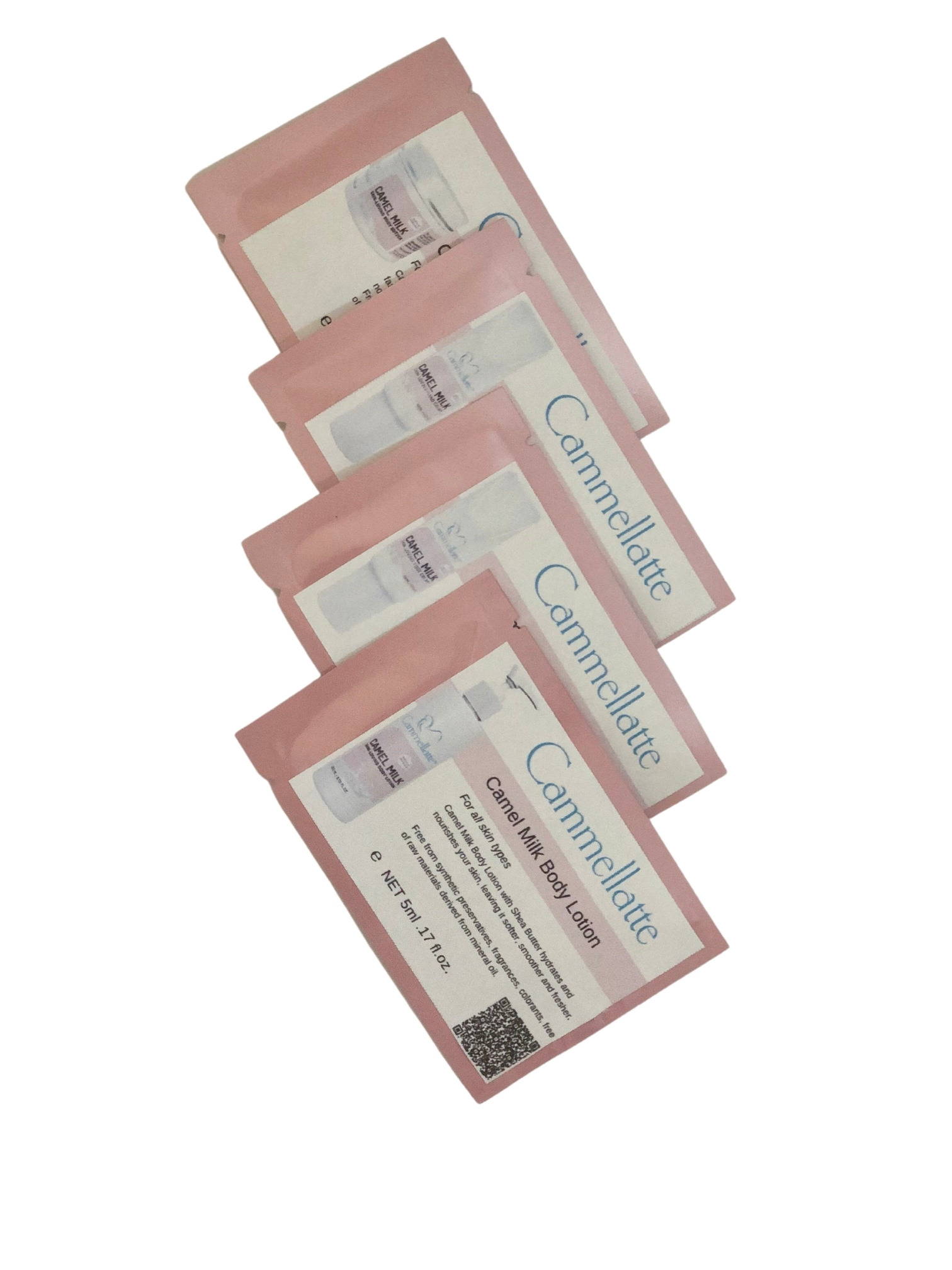 Camel Milk skincare is formulated to perfection for treating sensitive to mature skin with gentle and natural ingredients. The sample pack allows you to feel the rich and creamy textures and smell the sensational scents of the carefully curated camel milk moisturizers.
Camel Milk Body Butter - Fresh floral scent with hints of apple.

Camel Milk Body Lotion - Fresh floral scent with hints of sugar.

Camel Milk Hand Cream - Deep nourishment and repairing.

Camel Milk Foot Cream - Cooling and invigorating.
Nothing Is More Memorable Than A Smell
We always wanted our natural body care products to have the best smelling scent, a smell that people would look forward to every day. A smell that one could never get tired of, but simply indulge in the simple moment when one comes across it.
Purest, Natural Ingredients, and Nothing Else

Carefully made to our highest standards, Camel Milk products contains only the highest-quality natural ingredients. We selected the purest essential oils, and the richest Camel Milk to create our ultra nourishing, light and fresh body products.
No Harmful Extras to Your Skin or Body

No parabens. No phtalates. No GMOs. No SLES. No SLS. No other man made chemicals. Just pure, natural ingredients to hydrate, repair and revitalize your most delicate skin.