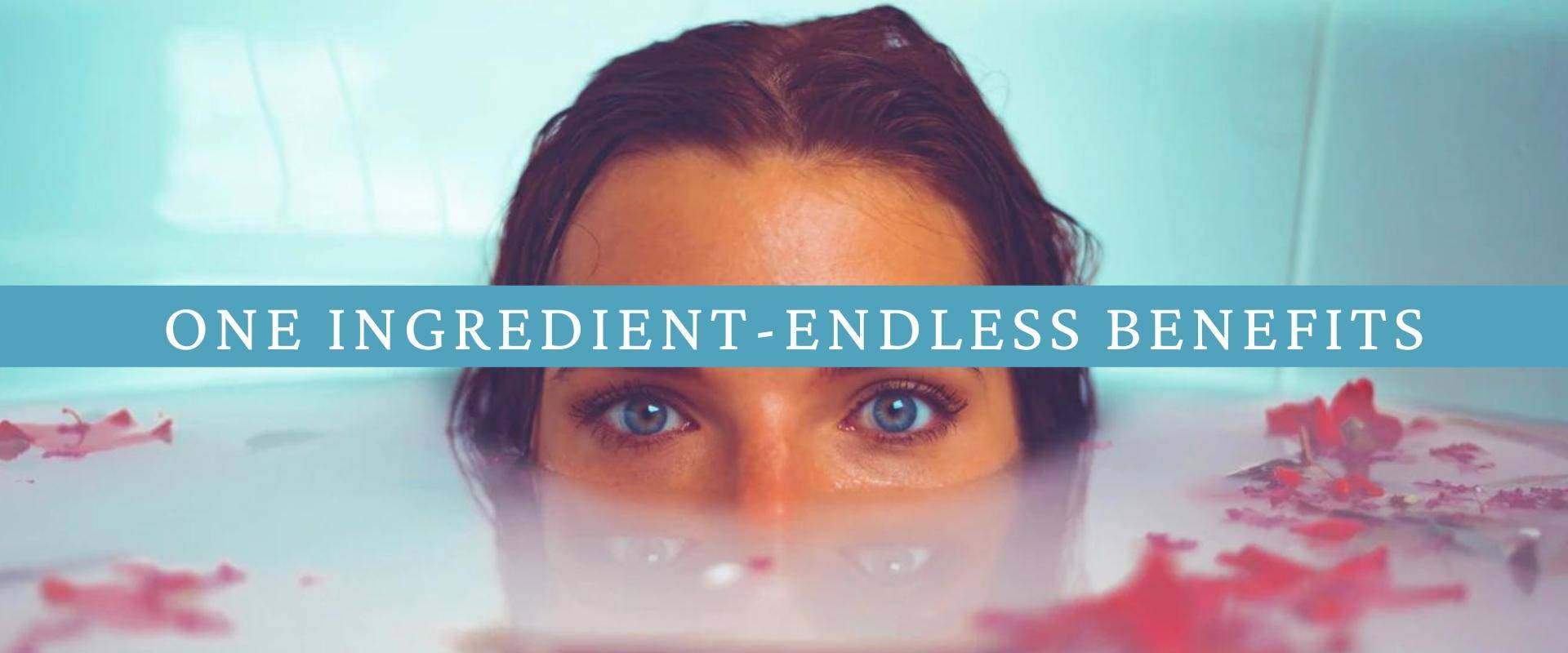 Unlike other companies that use 60-80% water in the products, our base starts with sustainably sourced superfood Camel Milk for maximum effectiveness.
BASED ON ANCIENT TRADITIONS
Camel Milk is a very valuable commodity. For centuries, it has been revered for its curative properties in both Africa and the Middle East. Even Queen Cleopatra used to take a queen's bath in a tub full of camel's milk. This helped her tighten, plump, soothe, and maintain soft and beautiful glowing skin as she aged.
The United Nations has declared nacre (camel) milk a "super-food" thanks to its medical properties (FAO, April 18, 2006). Camel Milk is the most closely related to human milk, with its special composition. Camel Milk has natural anti-oxidative, antibacterial, antiviral, anti-fungal, and anti-aging properties, helping keep your skin at its healthiest.
CAMEL MILK'S BENEFITS FOR YOUR SKIN MIGHT OUTWEIGH THOSE OF ACID EXFOLIATORS, HYDRATING MASKS, AND VITAMIN C SERUMS ALL IN ONE. AND HERE IS WHY.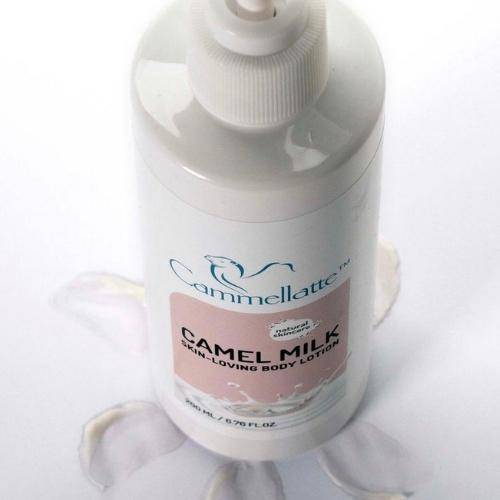 Camel milk has high concentrations of alpha-hydroxy acids (AHAs), namely Lactic Acid, that's considered to be the most friendly acid for sensitive skin. AHAs help exfoliate dead skin, allowing for skin cell turnover and renewal, plumping and smoothening the skin.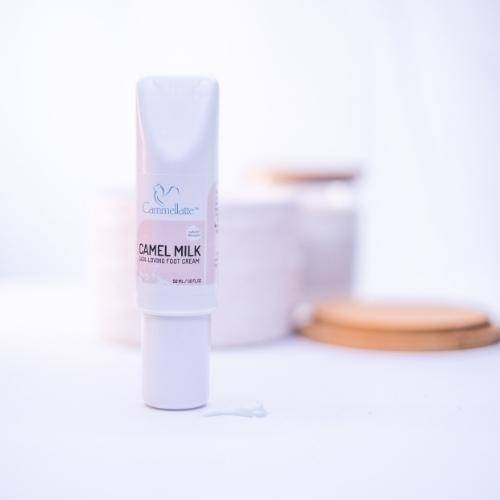 The lanolin in camel milk locks in moisture without clogging. Vitamins and minerals like Iron, Copper, Zinc, Magnesium, and Vitamin C nourish the skin and aid in healing and repair. Omega 3 fatty acids help protect against dry, red, or itchy skin.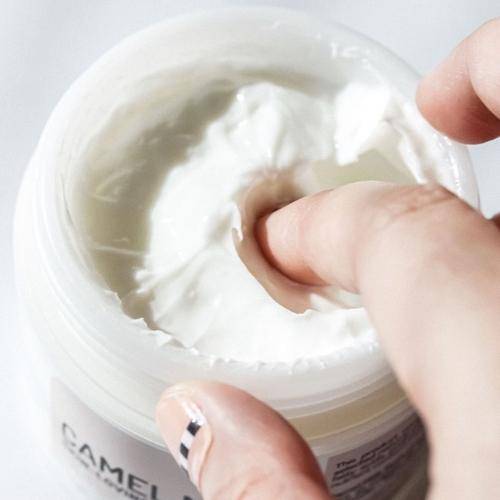 Camel Milk contains very high concentrations of unique immune proteins. The two main active components are lactoferrin and immunoglobulins, proteins that give Camel Milk its immune-boosting properties that can help protect and maintain your skin healthy.
Cammellatte combines pure Camel Milk with carefully selected natural oils to create uniquely formulated skin care products.
+ no synthetic preservatives or fragrances
+ no colorants
+ free of raw materials derived from mineral oil
+ gluten free
SHOP CAMEL MILK COSMETICS