Deeply moisturizing




Ultra-soothing




Delicately light beautiful scent




Natural formulation




Perfect for on-the-go




Non-greasy
Paraben Free - Sulfate Free - Phtalate Free - Mineral Oil Free - Formaldehyde Free - Synthetic Fragrance Free - Gluten Free - Cruelty Free

Camel Milk Hand Cream with Shea Butter contains 25% Camel Milk. Combined with other natural ingredients it is the perfect natural hand cream to keep your hands feeling and looking good.
Repairs - Camel Milk is high in Lactic Acid which gently sloughs away dead skin cells leaving the skin looking plump and fresh. Aloe Vera helps stimulate healing and may improve the strength and quality of your nails.
Hydrates - Lanolin in camel milk locks in the moisture, keeping the skin hydrated. Coconut Oil helps keep the skin moisturized and soft. Omega Fatty Acids 3,6 & 9 in camel milk have moisturizing qualities and potent antioxidant properties.
Protects - The antioxidant, reparative properties of camel milk's Vitamins B1, C & E help defend your skin from premature aging and promote skin-repair. Shea Butter helps maintain skin's elasticity.
Absorbes quickly leaving a soft, nourished feeling!

Slowly massage your hands, nails, and cuticles every day with the cream for soft and nourished skin.
Aqua/Water, Сamel Milk, Shea Butter, Glyceryl Stearate SE, Coconut Oil, Aloe Vera, Calendula, Green tea Oil, Geranium Oil, Borage Seed Oil, Witch Hazel Extract, Lavender Oil, Tocopherol (Vitamin E), Jojoba Seed Oil, Ylang Ylang Flower Oil, Fragrance (Essential Oil Blend)
Natural Skincare: Free from synthetic preservatives, fragrances, colorants, free of raw materials derived from mineral oil. Gluten free. Cruelty free.
We care about the quality of the ingredients in our products and their simplicity. We believe in less = more.
Our camels live on a small family-owned farm in Southern Israel that is committed to ethically producing premium camel milk. No hormones are fed to our mothers. Most of their time our camels roam free around the beautiful natural reserve of Arava and graze on native grasses, some of them having remedial properties. The milk is gently pasteurized, maintaining its nutritional quality.
LIGHT, NATURAL HAND CREAM YOUR HANDS LOVE
Treat them to Camel Milk Hand Cream. Feel the warmth of the highest-quality oils, all working in harmony with the camel milk to repair and hydrate your hands. Created especially for needy skin, this cream contains high amount of Shea Butter and eight natural oils each one benefiting your skin. Camel Milk hand cream deeply nourishes your hands leaving them softer and smoother.

Unique Ingredient - Camel Milk

CAMEL MILK IS EXTREMELY NUTRITIOUS. IT'S PACKED WITH IMMUNE PROTEINS, FATTY ACIDS, VITAMINS AND MINERALS.

Essential Fatty Acids 3,6 & 9




Vitamin C, Iron, Copper and Zinc

Anti-Inflammatory Immune Proteins

Lanolin
Lactic Acid
Phospholipids
What are people saying about the Camel Milk Hand Cream?

''I'm so impressed with this hand lotion! Not only does it smell amazing but it works! I purchased this cream to help with my dry hands after washing dishes. Cammellatte Hand Cream is a must have especially for the winter months.'' - Marisa M.

''The combination of the dry winter air and the frequent use of alcohol-based hand sanitizers has been especially brutal on skin in the year of COVID. Thankfully, this hand cream has been a real lifesaver! It is rich yet fast-absorbing, and has a mild pleasing scent. My whole family has been using it multiple times per day.'' - Dan G.

''I love this product! I get extremely dry cracked hands during the winter times, this cream fixed my issue in a day! Amazing product and highly reccomend. All natural which is a big plus.'' - Olya S.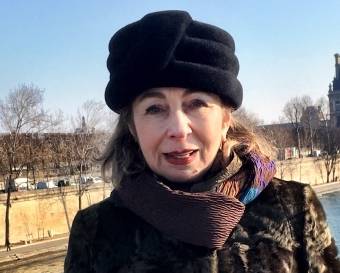 ''The Camel Milk Hand Cream worked wonders on my dry hands. I work as a nurse so I have to wash my hands and arms all day long. And I used to have very dry irritated skin. Not only does it moisturize effectively, but it is almost instantaneous full absorption. Amazing product.!'' - Rachel M.