INSPIRED BY ANCIENT TRADITIONS. BACKED BY SCIENCE.
CARE FOR YOUR SKIN
THROUGH THE POWER OF
CAMEL MILK
CARE FOR YOUR SKIN
THROUGH THE POWER OF
CAMEL MILK
CARE FOR YOUR SKIN
THROUGH THE POWER OF
CAMEL MILK
CARE FOR YOUR SKIN
THROUGH THE POWER OF
CAMEL MILK
HAND CARE BUNDLE FOR AMAZING LOOKING HANDS
HAND CARE BUNDLE
FOR
AMAZING LOOKING
HANDS
HOW DOES OUR HERO INGREDIENT
CAMEL MILK WORK ON YOUR SKIN

1. EXFOLIATE
Lactic acid sloughs off dead skin without being harsh, making the skin visibly smoother and brighter.
2. NOURISH

Lanolin in camel milk moisurizes. Vitamins and minerals like Iron, Copper, Zinc, Magnesium and Vitamin C nourish the skin and aid in healing and repair. Phospholipids stabilize, protect and heal the skin.
3. PROTECT
Unique immune proteins help fight off skin inflammations.
''CAMEL MILK'S BENEFITS FOR YOUR SKIN MIGHT OUTWEIGH THOSE OF ACID EXFOLIATORS, HYDRATING MASKS, AND VITAMIN C SERUMS ALL IN ONE''
''The first time I tried the Cammellatte Body Lotion, I had an immediate obsession with it. Here are some of the many reasons why I love this product. It smells powdery fresh and not overpowering like other lotions I have tried. It absorbs easily, hydrating my skin without leaving the feeling of residue on it. It leaves my skin feeling soft and smooth all day...' - Jenny C.

''The combination of the dry winter air and the frequent use of alcohol-based hand sanitizers has been especially brutal on skin in the year of COVID. Thankfully, this hand cream has been a real lifesaver! It is rich yet fast-absorbing, and has a mild pleasing scent. My whole family has been using it multiple times per day.'' - Dan G.

A POWERFUL MULTIVITAMIN FOR YOUR SKIN

Build beautiful skin from inside out with the essential vitamins, minerals and antioxidants hidden inside our hero ingredient - Camel Milk. Every drop of this luxurious body lotion acts as a powerful multivitamin for your skin, while leaving it soft and supple.

CAMMELLATTE PRODUCTS FEATURE PUREST, NATURAL INGREDIENTS AND NOTHING ELSE

LIGHT, NATURAL OILS

YOUR SKIN LOVES

Feel the warmth of the highest-quality oils, all working in harmony to repair and hydrate your skin. Created especially for needy skin, Cammellatte products feature Grape Seed Oil, Sweet Almond Oil, Jojoba Seed Oil, Coconut Oil, Green Tea Oil, Wheat Germ Oil and others - each one benefiting your skin and aid in healing and repair.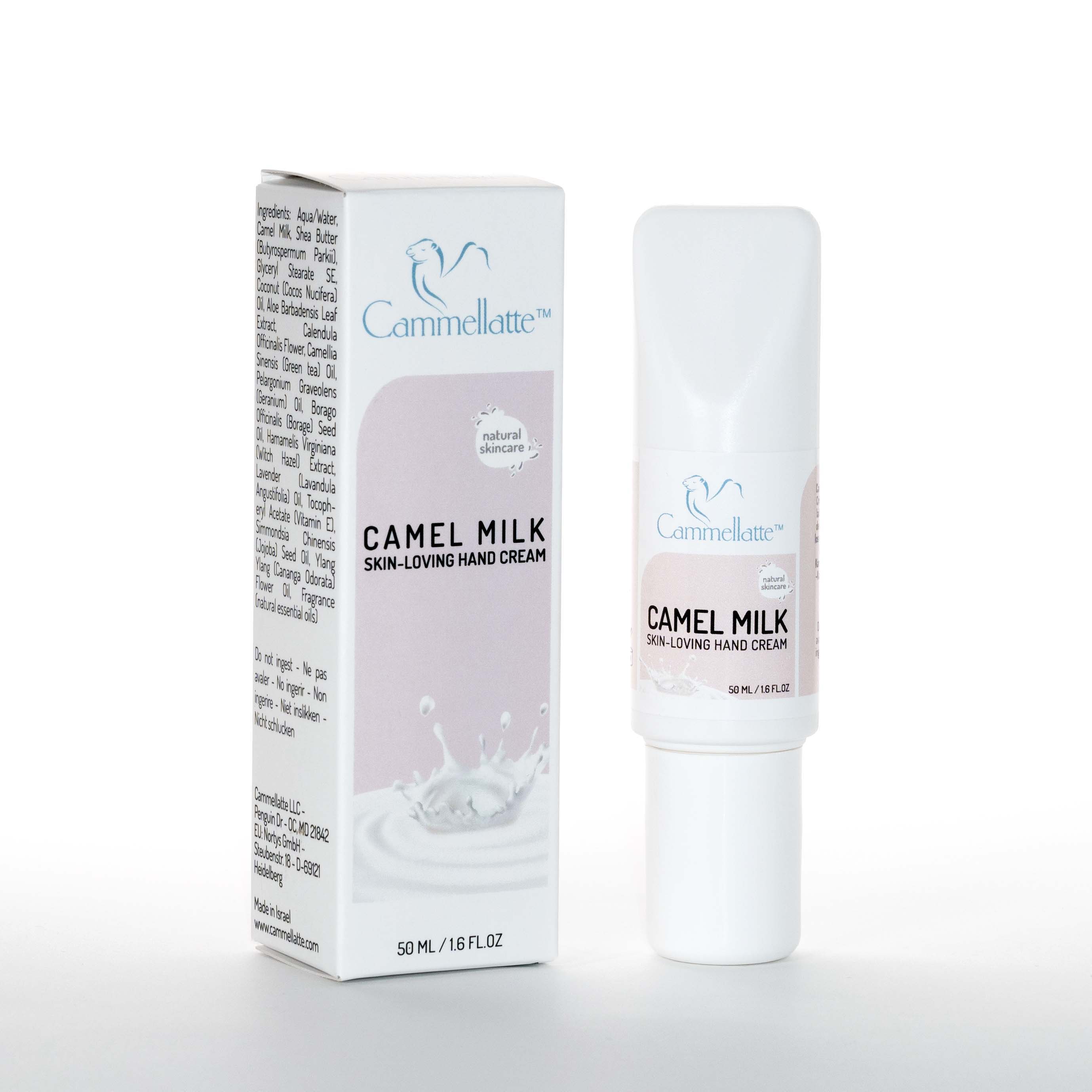 ULTRA NOURISHING
CAMEL MILK HAND CREAM
$ 19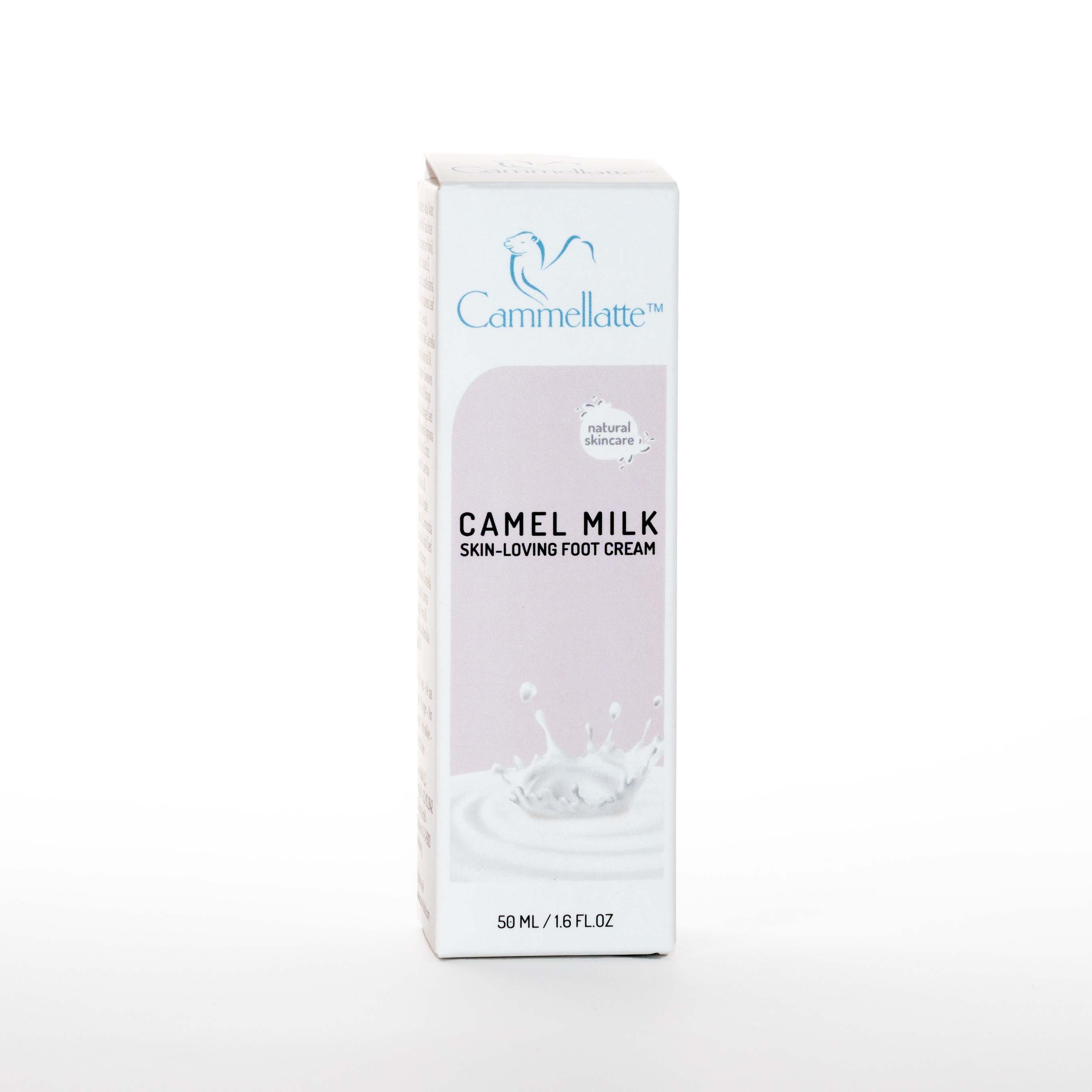 ULTRA SOOTHING
CAMEL MILK FOOT CREAM
$ 19