Camel Milk Cosmetics Gift Set
Kamelmilch Entdeckungsset
Cammellatte is the first company in the world to develop a complete line of products based on camel milk. Camel milk is and was a very valuable commodity.
For centuries, it has been revered in both Africa and the Middle East for its healing properties. Queen Cleopatra is said to have bathed in camel milk to preserve her youthful appearance.
Cammellatte combines pure camel milk with carefully selected essential oils to create uniquely formulated natural skin care products.
Our products are ideal for museums. Camel milk evokes associations with Egypt and famous personalities of antiquity. Thus, the camel milk products make a very special souvenir.
Cammellatte ist das erste Unternehmen weltweit, das eine komplette Linie von Produkten auf Basis von Kamelmilch entwickelt hat.
Kamelmilch ist und war ein sehr wertvolles Gut. Seit Jahrhunderten wird es sowohl in Afrika als auch im Nahen Osten für seine heilenden Eigenschaften verehrt. Königin Kleopatra wird nachgesagt, in Kamelmilch gebadet zu haben, um ihr jugendliches Aussehen zu bewahren.
Cammellatte kombiniert reine Kamelmilch mit sorgfältig ausgewählten ätherischen Ölen, um einzigartig formulierte natürliche Hautpflegeprodukte zu kreieren.
Unsere Produkte eignen sich hervorragend für Museen. Kamelmilch weckt Assoziationen zu Ägypten und berühmten Persönlichkeiten der Antike. Die Kamelmilchprodukte machen somit ein ganz besoneres Souvenir aus.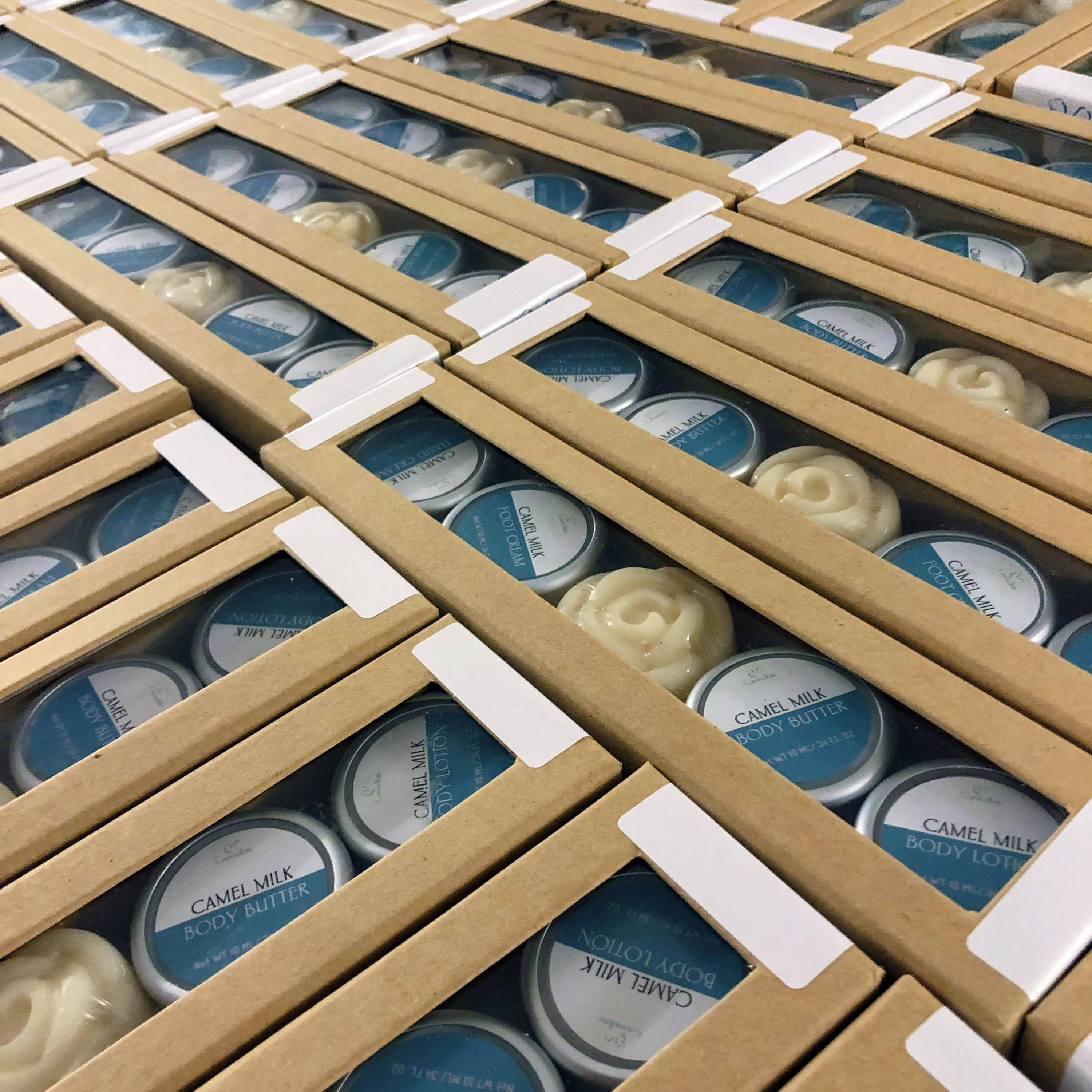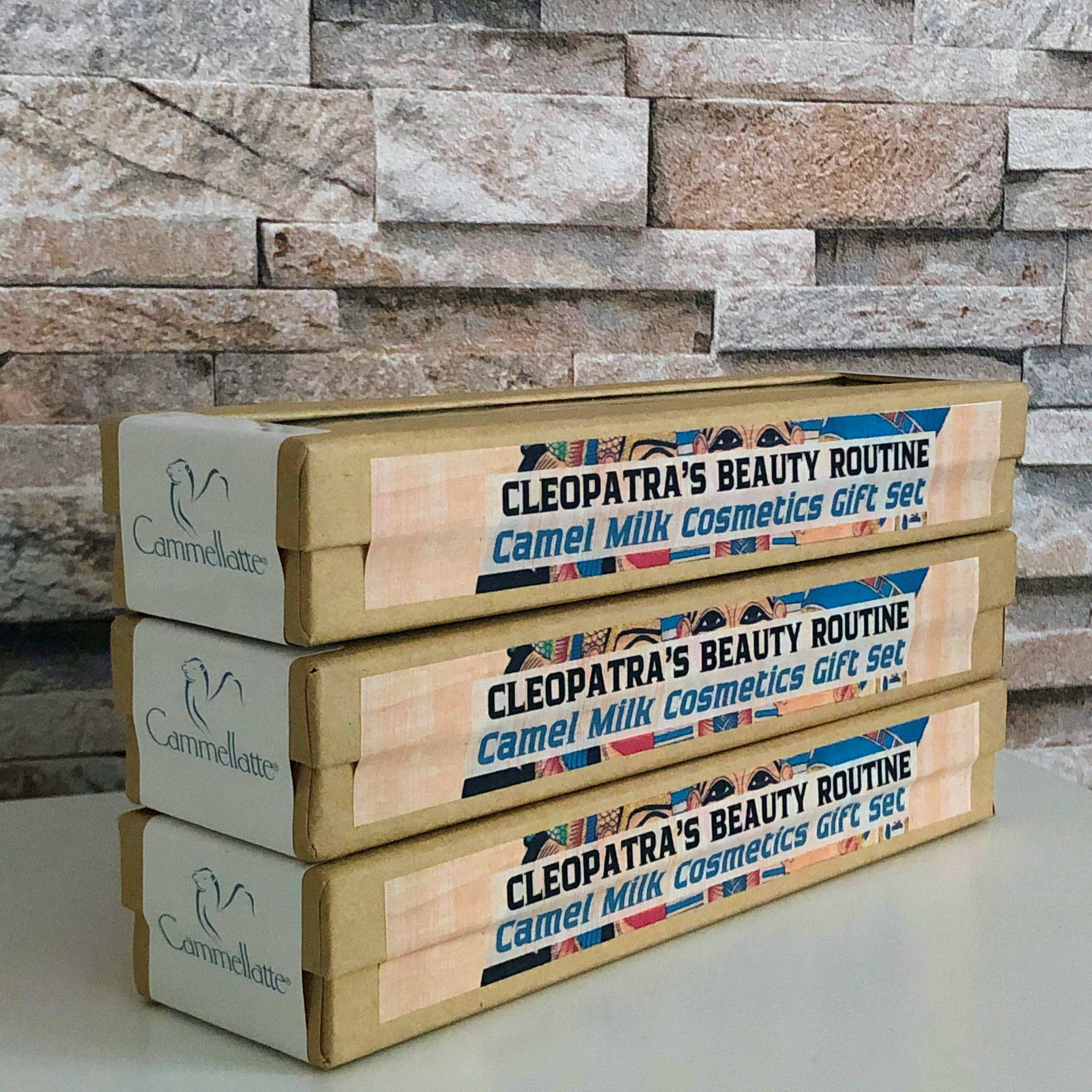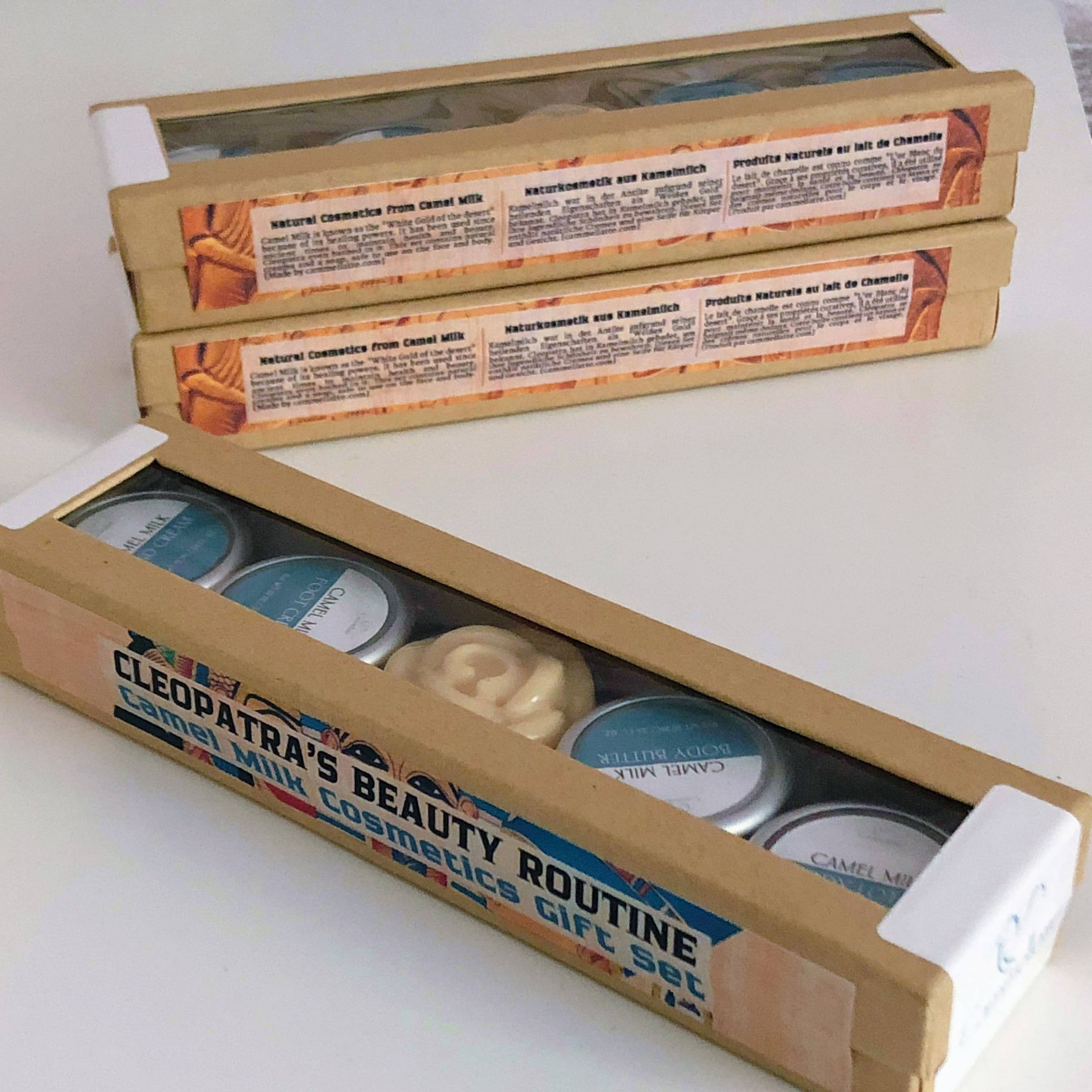 The Camel Milk Discovery Set is a perfect souvenir / gift from a museum exhibition. It contains:
0.34 fl.oz. / 10 ml Camel Milk Body Butter
0.34 fl.oz. / 10 ml Camel Milk Body Lotion
0.34 fl.oz. / 10 ml Camel Milk Hand Cream
0.34 fl.oz. / 10 ml Camel Milk Foot Cream
0.88 oz. / 25 g Camel Milk Face & Body Soap
Das Kamelmilch Entdeckungsset ist ein perfektes Souvenir / Geschenk von einer Museumsausstellung. Es beinhaltet:
10 ml Kamelmilch-Körperbutter
10 ml Kamelmilch-Körperlotion
10 ml Kamelmilch-Handcreme
10 ml Kamelmilch-Fußcreme
25g Kamelmilch Gesichts-/Körperseife